Acquis has announced Action Bladder Cancer UK as its new supported charity, committing to raise donations through all its charitable work in 2023.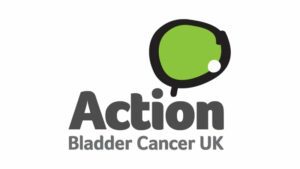 The company supports a new charity each year that's chosen by our team and often has a personal connection for someone in the team. This year, the supported charity honours the late father of Holly Lloyd-Roberts, Partnerships Co-ordinator at Acquis. Holly said:
"Action Bladder Cancer UK is a charity very close to mine and my family's heart. In June of last year, we received the heart-breaking news that my lovely dad had been diagnosed with advanced metastatic bladder cancer that was sadly terminal – he was given 12 months, if that. Despite numerous trips back and forth to the hospital, doctors and consultants had sadly missed the symptoms he had that left him feeling so unwell.
So much more needs to be done to educate people about the signs and symptoms of bladder cancer as it could save your life. Bladder cancer has the highest rate of recurrence of any known cancer – 80% – and yet has receives around 0.6% of the dedicated cancer research funding.
My dad sadly passed away just before Christmas. I feel it's my duty to continue his legacy and educate people through fundraising so this stops other families potentially having to go through the same heartbreak."
Action Bladder Cancer UK was established in 2009 and is a charity led by patients and bladder cancer experts. The charity's key aims are to raise awareness of the signs and symptoms of the disease, as well as increasing research into it and improving the treatment for patients. Acquis hopes to support these aims throughout the year with a number of charitable initiatives, including community events, bake sales and team events.
Max Manganello, Customer Service & Claims Advisor at Acquis, organises all fundraising events and activities for Acquis and acts as its charity representative. Max said:
"We are committed to raising as much as possible to support this worthy cause. Cancer – and bladder cancer specifically – affects a huge number of families and individuals, and continual support is needed to fund the essential research and progress that is taking place."
https://actionbladdercanceruk.org/donate/
*Source: https://actionbladdercanceruk.org/about-us/