Acquis is proud to share that our workforce consists of 59% women and 34% of those are in leadership roles. We're taking the opportunity to look at some of the inspirational women we have working within Acquis.
Marie-Claire Mulaj, Benelux Senior Client Manager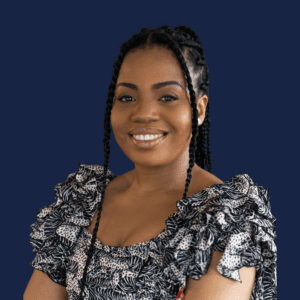 "I started at Acquis in 2018, immediately 2 weeks after submitting my dissertation for uni. I had no real work experience at all, just a few student jobs and a one-year work placement I did with uni. I started within the Customer Service department but was immediately intrigued by our Client Management department after being at Acquis for a few weeks. 7 months later, I joined the Client Management team as a Client Support and learnt so much from my team members by observing them, asking questions, taking on more tasks and responsibilities and simply challenging myself. 10 months later, I was promoted to a Client Manager for the Benelux area. Fast forward to a month ago, I was promoted to Senior Client Manager, managing other Client Managers. The thing that helped me grow a lot and quickly, was the support of my team members and the wealth of knowledge they always share with me – I have always been a quick learner by nature and I download information quicker by actually seeing people in action. They also trust me and believe in my potential, which I believe is super important for anyone to have if they want to successfully progress in their career. And also, the company culture is great, the company itself and the products we offer are great, which helps me to actually love and enjoy my job and always give the best of myself to ensure personal but also corporate success".
Who is your female role model or someone you aspire to?
"My female role model is definitely my mom. I haven't met a stronger, more loving, caring, wiser woman than her. She is also my biggest supporter and always gives me wise advice, whilst allowing me to find my own voice and path. If, by the time I reach her age, I can be half the woman she is, I will be super satisfied with the woman I have grown into and all my achievements". 
Mariana Vidal, Customer Service Manager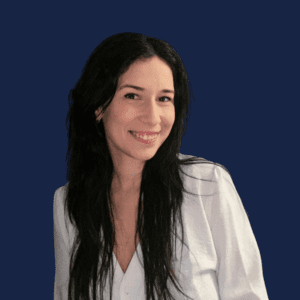 "In July 2020 a recruiter reached out to me regarding a Customer Service and Claims Advisor role at Acquis, for the Portuguese and Spanish territories. I was on maternity leave at the time and due to some circumstances brought on by Covid, I decided to take the leap and go back to work when my son was just 5 months old. I started in Acquis in September 2020 as a Customer Service and Claims Advisor for the UK & Iberia. 8 months later, I was promoted to Regional Team Leader, looking after a team of 6, and another 8 months later to Customer Service Manager, where I now look after the whole department. It's been a rollercoaster, but I wouldn't have it any other way!"
Who is your female role model or someone you aspire to?
"Might seem a bit cliché, but truly – my mother. My mother is the hardest working person I've known my whole life, a strong willed and fearless woman that is not afraid to face the world or go against it, and somehow always makes everything work for her family".
Lisa Farrell, Chief Operating Officer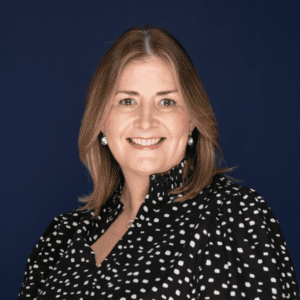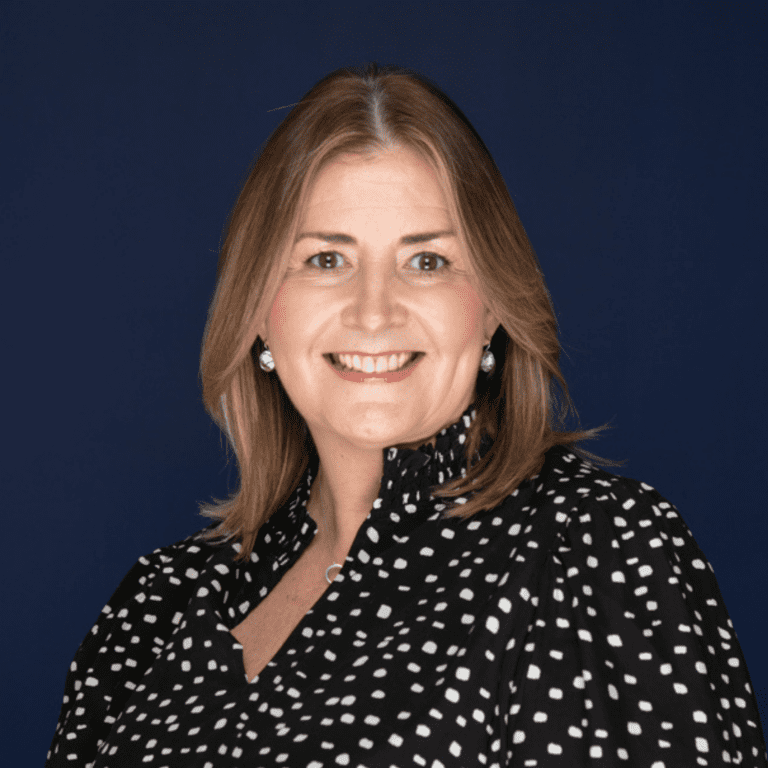 "Since joining Acquis as Chief Operating Officer in September 2021, it has been wonderful to be part of a growing and richly diverse business. I love being part of a team who speak 18 different languages and who collectively strive to improve our processes and support our clients. Also, as a member of our ESG group, it is great to effect positive change and focus on initiatives that will create long term value".
Who is your female role model or someone you aspire to?
"My former leader, Sandy Lucas inspired and helped shape me as a leader. Sandy is passionate about empowering women in the workplace and strongly encouraged me to reach my full potential. Sandy is an insightful mentor, who showed me the importance of creating a positive impact and energy in the workplace through relationships and collaboration".
Sally Owen, Head of Client Management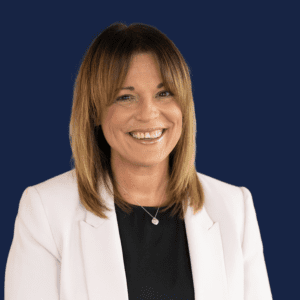 "I joined Acquis in August 2010, prior to the launch of our first client, over the past 13 years I have been part of the Acquis journey and witnessed significant growth with over 100 plus client partners over 16 territories. I started my Acquis career as a Customer Service and Claims Advisor and then went on to manage my own team as a Regional Team Leader. In January 2018 I decided to apply for a Client Manager role to understand a different aspect of the business. In May 2019 I was then promoted to Senior Client Manager and was responsible for team members within the department alongside managing my existing client base. Most recently, I have been promoted to Head of Client Management with overall responsibility for the Client Management team and Client Management functions".
Who is your female role model or someone you aspire to?
"The Queen – over the Queen's 70-year reign she has demonstrated devotion to her duty, fantastic worth ethic, kindness, firmness, humour and humility. The attributes of being resilient, confident, professional, the Queen has steered her family through difficult times however has remained a very private person and a symbol of our monarchy. These are the attributes and characteristics which I feel represent a strong independent woman which I would like to see myself as". 
Melissa Goodwin, Senior Client Manager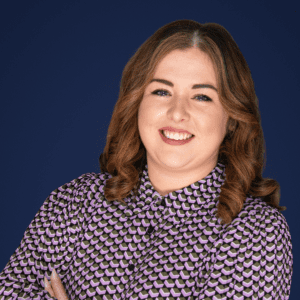 "I started working for Acquis in April 2017 as a Client Support within the Client Management team. I soon realised that Acquis was where I wanted to pursue my career and in 2019 was promoted to Client Manager. After taking a slight side step, after having my daughter Rosie and due to the uncertainty of Rosie's care, I returned from maternity leave as a Client Co-ordinator although still heavily involved in Client Manager duties. In May 2022 I returned to a Client Manager role and most recently, March 2023, have been promoted to a Senior Client Manager. It is quite the journey, with still the aim of progressing further!"
Who is your female role model or someone you aspire to?
"Easy Peasy, Rosie (my eldest daughter). For a 3-year-old, she has been through quite a rocky ride since she was born. With Rosie having Moebius Syndrome, a rare neurological condition, she has already had to undergo several assessments, operations, hospital admissions – so much so that the Nurses and Doctors nearly started charging us rent! Despite Rosie's rocky start to life and her physical 'differences' to other children, she always puts 110% into anything that she does and amazes us daily and doesn't let anything phase her. I aspire to have her resilience, courage, independence and determination – she really is inspirational. I would even go as far to say I would like her temper as she certainly knows what she wants and much to my annoyance… gets what she wants! Everyone should be a little more Rosie – my little beacon of hope that we can do anything that we put our minds to. I also hope, because of Rosie, that one day we will become a more accepting world and ultimately to be kind to everyone around us!"