In stark contrast to a throw-away culture, a circular economy seeks to eliminate waste by promoting superior product design and making upfront consideration for recycling, refurbishing, reusing, maintaining and collecting reusable materials. 
But what does this mean for asset finance? In our latest interview, our Chief Commercial Officer, James Rudolf, talks us through the opportunities presented to the leasing industry by the importance of Environmental, Social and Governance (ESG) criteria.  
COP26 has reinforced how important ESG criteria is across all industries. What are the biggest commercial opportunities for the leasing industry? 
It's clear the focus needs to be on a 'green' recovery from the COVID-19 pandemic, and to deliver products, services and solutions that help the world to meet COP26 goals. Some of our leasing clients have certainly been quick to embrace diversification into new markets where leasing demand is growing, such as green energy sectors.  We're also seeing increased diversification into funding green assets like solar panels, electric bikes and electric charging points. And of course, we are always happy to support this diversification with the very best insurance solutions.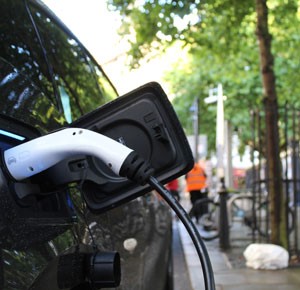 We see diversification into green finance as key to maintaining long-term growth, not least because expanding economies and sectors offset those that are in decline or slow to recover. We believe that companies with a strong environmental focus will have a competitive edge when bidding for contracts, particularly government-funded rebuilding programmes in the low-carbon economic landscape. 
How can innovations relating to the circular economy create new opportunities to increase growth and profitability? 
Over the last few years we've seen increased recognition that reaching the end of the lease no longer means the end of the life for the asset. This is creating significant commercial opportunities associated with recycling and refurbishing, and the creation of new finance contracts on older assets.  
The concept of the circular economy leaves assets with a higher residual value at the end of the lease, which can in turn allow for cheaper and more competitive funding, or greater profit margins. 
Is it difficult to insure secondhand assets?  
Users of secondhand equipment are keen to have good quality insurance in place to provide protection should repairs or replacements be required. For this reason, we've always provided an insurance solution to protect secondhand assets against any kind of physical damage or theft.  
When secondhand equipment is submitted to us, the value of the asset at the time we insure it is recorded as its insured value. This will be of a lower value than that of a new asset.  
In case of simple damage to the asset, we aim to have the equipment repaired. If the costs of the repair are higher than the insured value, or if the equipment was stolen and is a total loss, we try to source an equivalent secondhand asset of the same nature and quality for the customer to complete the finance agreement. And if this is not available, we indemnify the finance company of the remaining capital on the agreement, plus the residual value of the asset to terminate the agreement.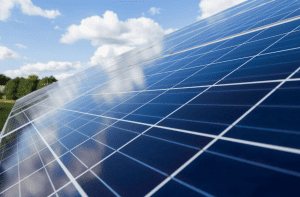 We also appreciate finance companies operate in different markets and therefore offer additional scenarios with a flexible approach to ensure a comprehensive insurance solution. 
Will the insurance of secondhand assets mean less income for asset finance companies? 
No. Pursuing an outsourced insurance management programme with us will deliver a typical margin of 2-5% of total portfolio revenue, which remains consistent across both new and second-hand assets. Our customer penetration rates consistently outperform other insurance models and there is no cost to the lessor. 
How is Acquis reducing the impact of its operations on the environment? 
We are continuously investing in our own digitalisation journey to facilitate greener processes. This includes a new client portal to improve the online management of accounts and the use of QR codes to link directly to online marketing literature to save printing and paper. Other initiatives include the use of recycled chairs in our recent office refurbishment, a comprehensive recycling programme, a cycle-to-work scheme and considerate business travel. We aim to achieve net-zero by 2030.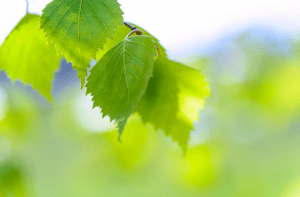 We are also supporting diversification into green assets by providing comprehensive and competitive insurance solutions for new and innovative products like eBikes.  
You can find more information about our ESG commitments in our new ESG policy, which will be published the coming weeks. 
Find out more about insurance solutions for the circular economy 
To find out more about our insurance solutions for new and secondhand assets, please get in touch. 
You can also read more about the circular economy and the leasing industry here.